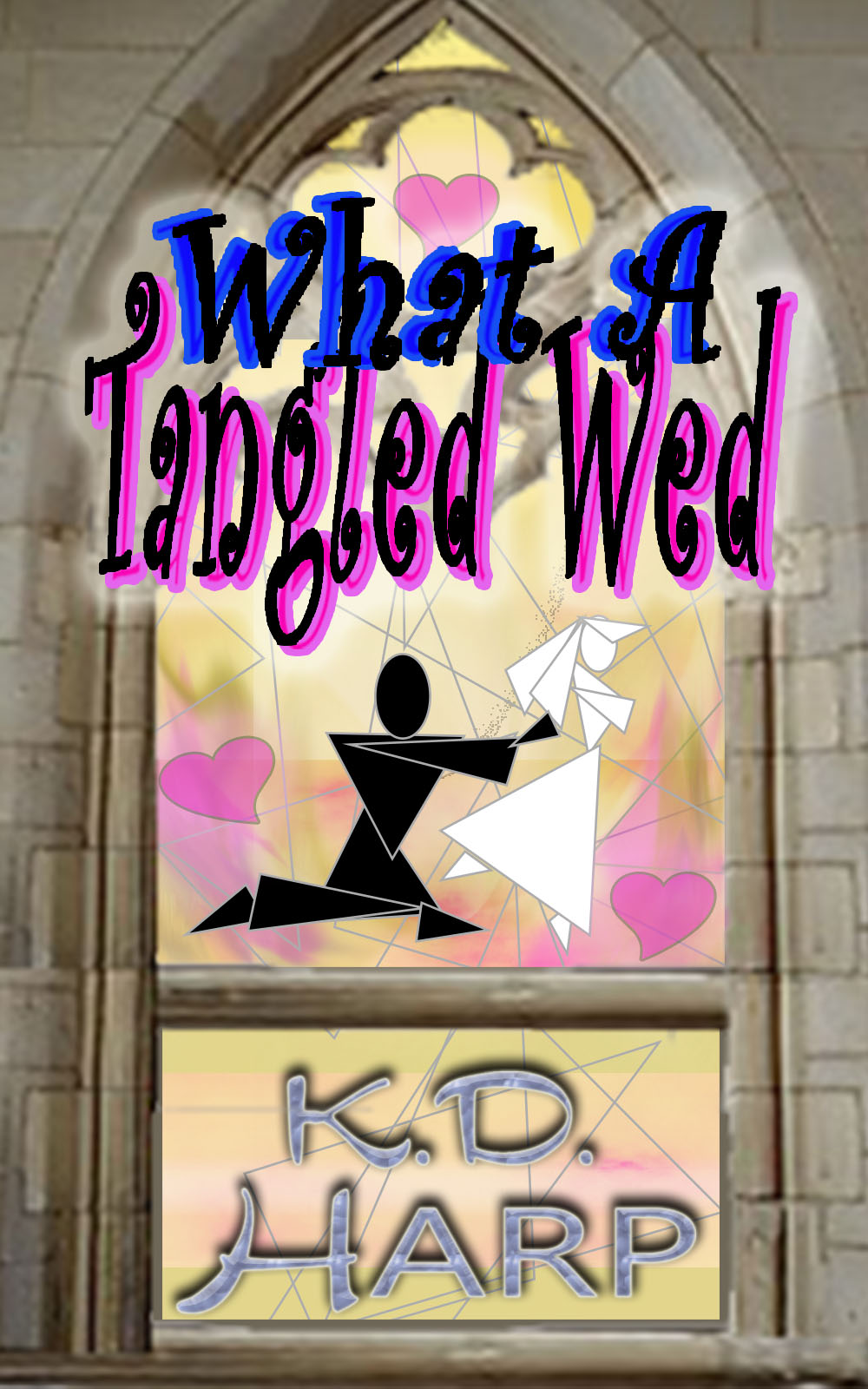 Evening gowns and tuxedos embellish a hall set for romance, so their eyes should've met across a crowded room
…but the stuffed partridge glued to her shoulder blocked his view.
Pierce Grayson, Engineering Genius, a man who repairs disaster zones as easily as most make a cup of coffee, just destroyed his only shot at True Love.
A string of hopeful Mrs. Graysons (who take the term "chained to my desk" a bit TOO literally), make the billionaire appreciate the rare intelligence and selflessness of gifted muralist Allison Stanford all the more intriguing. (Allison's a woman so loyal, she's willing to humble herself in the World's Most Ridiculous Maid Of Honor Outfit at the wedding of the season for an impish little sis with an axe to grind. It's a fashion disaster but worldly wise Pierce is smitten by her golden heart!)
True Love is off to a good start but Pierce gambles their fledgling relationship to win a secret side wager and ruins everything. He admits he's made mistakes, but a woman like Allison's too rare to give up on without giving their relationship his best shot. Pierce drops everything to pull out all the stops, and leaves no detail to chance. Allison deserves the works; limos, Lear jets & luxury dining. It's the perfect weekend, a chance to repair his gaffe and reset their affections.
Unfortunately, Allison's the first woman he's met whose love can't be bought, and he's read her ALL wrong! Pierce arrives, flowers in hand ...and faces off with an angry grandmother guarding Allison's threshold (and her heart). He pleads his case and Mema takes a fancy to the lovelorn engineer but realizes Pierce needs special education on women in general (and Allison in particular). Before he can earn a second chance with her granddaughter, Mema puts the lad through his paces and suddenly the man who helps OTHERS for a living is in need of aid! The feisty granny teaches the multinational CEO a thing or two about negotiations, parlaying a brief tutoring session into a free, extended, 5 star French vacation with ALL the perks.
Allison trails after them to protect her 'helpless' grandma from whatever scheme Pierce must have in mind, but from the Georgia coast, to the French countryside, from the glitter of Dubai to the exotic streets of Nepal, Mema puppet masters the two headstrong young hotshots into Happily Ever After before they know what hit them.
(With only minor damage.)
If Pierce and Allison were half as smart as everyone thinks they are, they'd just surrender to Mema's will from the start. When they don't, it's a wild, laugh out loud ride on the romance train; or, as Mema would say,
"trickier'n carvin' a turkey with three dogs underfoot".
Snuggle up and escape the craziness of modern life as you join Pierce and Allison while they navigate the insanity of theirs in this smart, clean, read suitable for all audiences from tweens to twilight years who can tolerate a smooch or two and understand Mema Knows Best.


Five Stars! (Kindle edition)
A little bit of everything all rolled into a great story! Absolutely loved it! The story line kept me reading until the end!
Four Stars! (Kindle edition)
"a smashing good job of it. It's rare that I actually laugh out loud mid-read. Kudos to K.D.!"
Four Stars! (Kindle edition)
"She manages to add humor with the delightful grandmother in a tangled mess of a man who typically feels he need to follow through with a bet only to discover it could cost him the love of the woman he desires. I thoroughly enjoyed the book, although the first few pages almost lost me for some reason. I almost quit reading it, but persisted. I am glad that I did."
Four Stars! (Kindle edition)
Great comedy romance! A super rich, handsome, intelligent suitor and a beautiful artist who refuses to be bought. Oh, and then, of course, there's Mema, the mischievous grandmother.
WHAT A TANGLED WED-- a Book Worth Reading Again by K.D.Harp.
K.D.'s been recognized by international competitions/organizations as a GENESIS semi-finalist, honored by the Hook. Line & Sinker! Awards and listed among 'Most Popular Authors" on Goodreads!
Big Books- Only SERIOUS Readers Need Apply.
(Click to Tweet): Life's good! #amreading What A Tangled Wed @kdharpbooks smart #romanticcomedy! C 4 urself http://bit.ly/1jOasJb

Read it? Loved it? Please review this book here!
(WEBPAGE EXCLUSIVE! Save $4 on softcover editions at CreateSpace with Coupon Code YHLSNV2Q)
Mema's Wisdom is a Mema-ism!
Click your favorite memes to share on Facebook, Twitter, & Pinterest.