True Colors Book 2, WHITE LIES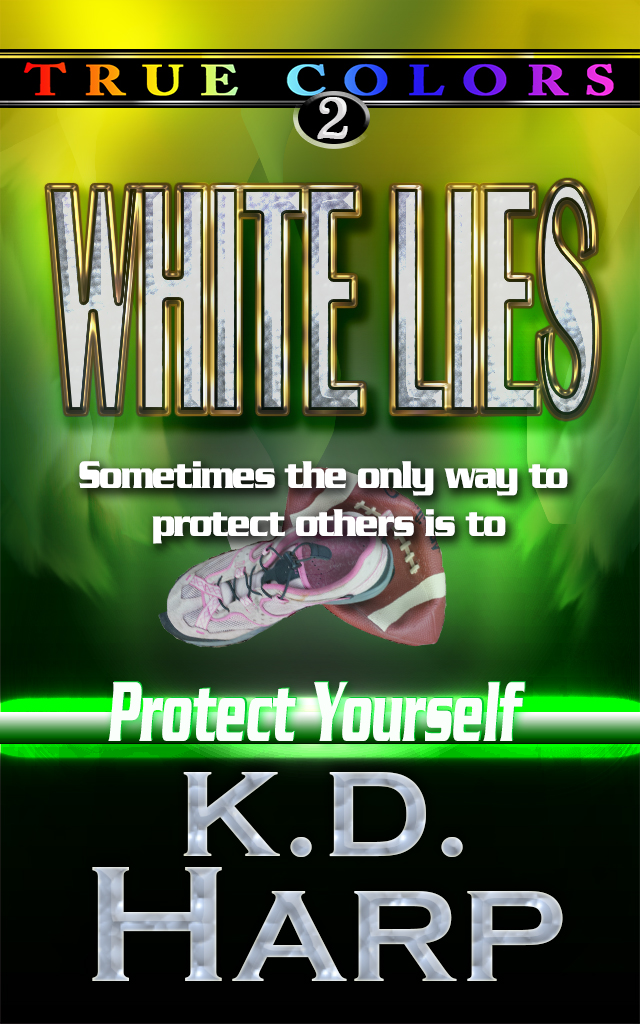 She didn't ask to be center stage at the trial of the century,
but she wasn't about to run scared.
Alexandra Hamilton faces lifelong intimidator Phoenix Tyree "The Wall" Wallace (a man paid millions to scare the pee out of pro line-backers,) with nothing but sharp-heeled shoes & a grandma gnome of an attorney for her defense. Ever-growing media frenzy creates the perfect platform for the battle against violence to women & the entire state takes sides. Fans blame the widowed mom for a bad season, while victims draw courage from her fight.
Just when she can't bear any more, the sexiest, most capable, & enigmatic ghost from her past, freelance special-ops master Adam Stonecypher, deploys a timely assist,(revealing more interest in Alex than he admits).
Finishing her testimony should end the madness, but when assaults escalate, upbeat, soul-soothing body builder Brett Weston takes a deadly hit & Alexandra realizes just how important he is (& why Adam keeps his distance from her.)
Increasingly bizarre attacks can't predict the true threat to her survival, or the shocking depths they'll descend to in order to achieve their goals.
Captive to her own nightmare as Brett fights to live, Alexandra must use her wits to survive long enough for Cypher Solutions ops to find her. But it turns out, even Adam's mortal,
----and it's anyone's guess if he can.
"K.D., you are my favorite (living) author..."
Click To TWEET it!
‪#amreading #RomanticSuspense #WhiteLies #TrueColors by #KDHarp! http://amzn.to/1RXYJ67
Review this book

(WEBPAGE EXCLUSIVE! Save $4 on softcover editions at CreateSpace with Coupon Code YHLSNV2Q)